UK & Europe Sales Executive
148532
Busabout
London
,
England
July 12, 2019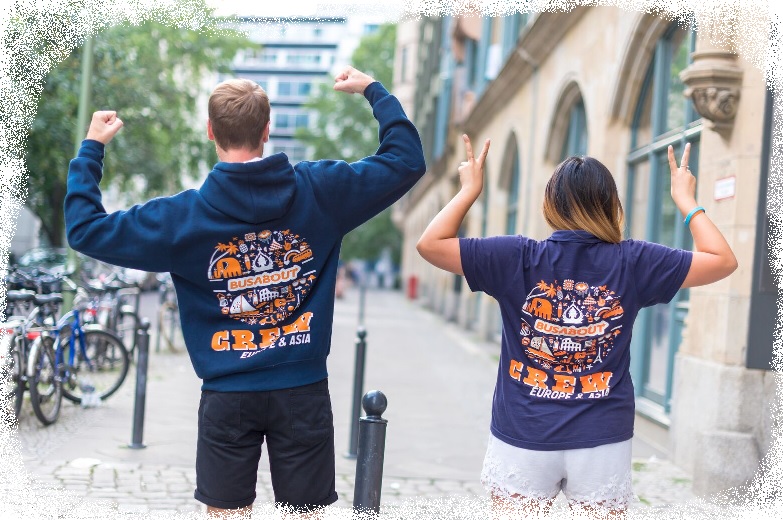 We're not your average travel company. By being the alternative choice we have remained dedicated to our freestyle form of travel. Our unique Hop-on Hop-off flexible Coach Network covers 47 destinations in 15 countries across Europe. We live to travel and as travellers ourselves know what makes an unforgettable trip. It's your choice, your way.
This passion to explore the world (without costing the Earth) has also developed over the years into our innovative adventures, be it island hopping in Greece and Croatia, partying at Europe's biggest music festivals or discovering the ancient cultures of Southeast Asia. We give you the choices and flexibility to build your own adventure, so you can live it your way. And no other way.
UK and Europe Sales Executive
Your role will involve:
Direct Consumer
Identifying and developing new B2C opportunities in the UK and Europe.
In conjunction with Head of Sales and Marketing - UK & Europe, formation and planning of UK & Europe consumer events and promotion activity.
Attendance and hosting of consumer events on behalf of Busabout where required.
Trade
Providing sales opportunities for travel agents through product training, presentations and product information sessions.
Identifying and developing new trade business opportunities in the UK and Europe.
Developing & implementing territory business plans which include territory sales analysis and call/incentive planning for agency visits in the UK and Europe.
Strengthening relationships & achieving growth with established and new Travel Agent contacts through branch visits.
In association with Marketing Team, producing territory focused sales collateral and support material.
In conjunction with Head of Sales and Marketing - UK & Europe, formation and planning of UK & Europe trade promotion activity.
Attendance at industry trade events on behalf of where required.
Attendance and participation in agent familiarisation trips on behalf of Busabout.
General
Managing a territory budget including sales activity spend.
Ongoing training and support for HQ and Guernsey based reservations department.
Skills and Attributes Required
At least 2 years sales experience, demonstrating a target driven attitude
Excellent knowledge of the UK and Europe travel industry
A strong presenter and relationship builder
Ability to travel and work in Europe for an extended period of time
Able to work flexible hours, including evenings and weekends
Speak German and/or French is beneficial
KPIs
Grow B2C Sales and new business
Grow UK & Europe Agent Trade Sales
Local Sales & Activity Budget spend
Reporting to
Head of Sales and Marketing - UK & Europe
Adjacent Key Relationships
Operations Supervisors (London)
Marketing Team (London)
Reservations Manager (Guernsey)
Management Responsibilities
Delivery of excellent customer service to consumer and trade customers.
Overall responsibility for brand relationship with agents and industry members within territory.
Maximise value for money from sales activities (Cost of Acquisition)
Minimise expenditures and costs involved sales and agent visits including training.
Weekly and monthly reporting of the effectiveness of activities, including KPI analysis.
Travel Agent Accounts - Relationship Management
Establish and develop new trade relationships and business opportunities within the UK and European markets
Ensure existing trade relationships are maintained as well as an excellent level of service and support is provided
Direct Consumer
Identify and develop new B2C opportunities in the UK and Europe.
Attendance and hosting of consumer events.
Activity Planning
Create annual sales plan in conjunction with Head of Sales and Marketing for UK & Europe
Create Call Plan for agency visits and regional trips
Create database of agency contacts for use in promotion and product updates.
Develop presentations and sales tools for delivery to Travel Agents
Brand Management 'Visual Devices'
Ensure compliance with Group policy & guidelines regards all Sales and Marketing materials - on-line / off-line
Brochure Distribution
Ensure execution of brochure mail outs as required in annual plan
Ensure Co-ordination of Travel Agent brochures distribution
Ongoing brochure distribution to agencies and direct passengers as requested in conjunction with reservations team.
Business Development
Explore new market segments
Develop existing market segments
Develop new non-agent brochure/flyer distribution points
Develop relationships/partnerships within industry to increase sales
Set targets for new business areas and develop strategies to ensure targets are met on-time
Promotional Events
Assist and attend key promotional events including information nights, expos and fairs as directed by Sales Manager - UK & Europe.
Co-ordinate the organisation and management of key agent events, including brochure launches, information evenings or awards nights.
Work Pattern
To be based in London, UK
Monday to Friday (Weekend working as required)
75% of your time will be dedicated to the UK annually with up to 25% travelling to the European region
40 hour week (Additional hours at weekend & peak times as required).
28 days paid holidays per annum (including public holidays)
Benefits to working with Busabout
Travel for free with Busabout
Pension scheme
Private Medical Insurance