Contiki Trip Driver - Europe 2020
146443
Contiki
London
,
England
Apply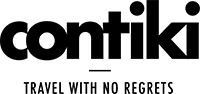 Contiki is the legendary worldwide leader in vacations for 18 - 35 year olds. For 50 years we've been taking like-minded travellers around the world offering unforgettable experiences and memories in over 40 countries across five continents.
Have a passion for travel? Like to work with cool and interesting people? Check out the list of positions available with Contiki.
Tour Driver / Trip Driver - Europe
About Contiki:
Contiki is the world leader in youth travel experiences for 18-35s. We're a brand who put discovery, epic moments and making every second count at the heart of everything we do. For over 50 years we've been showing young travellers the world, offering unforgettable experiences in over 50 countries across 6 continents. We're young, we're wild and we're free; we know that you only get one life, one shot, so make it count.
Have a passion for travel? Like to work with cool and interesting people? Check us out at www.contiki.com, or get social with us at http://facebook.com/contiki, http://twitter.com/contiki & https://www.instagram.com/contiki/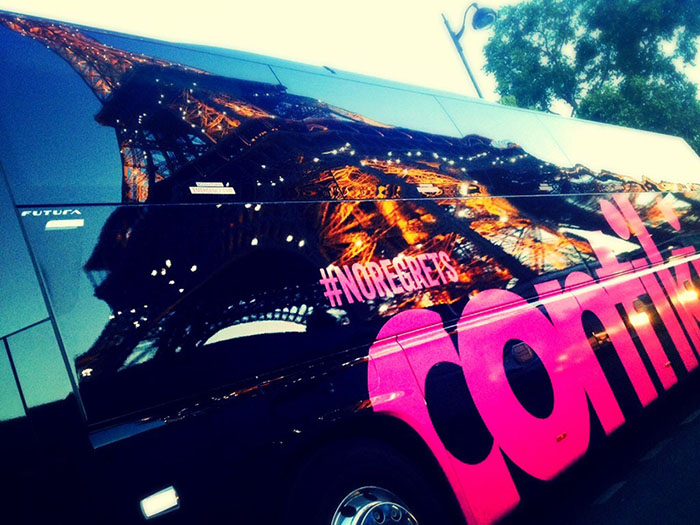 The opportunity
As a Coach Tour/Trip Driver for Contiki you're in charge of getting our travellers safely around Europe, it's a huge responsibility, but it's a great way to meet loads of people. It's also the perfect way to work while travelling around Europe! Our Trip Drivers are the best in the business and we ensure their success by providing thorough on road training.
Why work for Contiki?
More destinations, More trips, More choice.
With 300+ trips to suit any type of explorer, a trip with Contiki is unlike anything you've ever experienced before. Yes, we're calling it early!
Let's make one thing clear; an adventure with Contiki will send you home with absolutely no regrets.
We're on the hunt for adventurous types to join our team. If travelling & navigating the streets of Europe sounds right up your alley, APPLY NOW.
What's in it for me?
Being part of the Contiki Team isn't all about just driving. You will get to meet hundreds of fantastic people from all over the world, helping your Trip Manager to ensure they have a holiday and experience of a lifetime. You will usually get fully involved in the running of the trip as well as take part in the excursions and activities. This position is based in London, although you will be travelling around Europe for the vast majority of the summer season. Therefore, you don't need to worry about having to relocate. We may also have limited positions available to be based in Italy for the full summer season.
In order to secure a place on a Contiki Training Trip you need to demonstrate the following:
Be passionate about travel and Europe.
Be enthusiastic and motivated - we expect you to work hard for our Company and for our travellers.
Be responsible and professional at all times.
Have the ability to deal with all types of people - our Travellers come from all around the globe; they speak many languages and have many different expectations.
Enjoy a challenge - our Training Trip and the job itself will constantly present you with many different and sometimes difficult situations.
Work well as part of a Team - when you are on tour you will be working with your Trip Manager, On Road Cook, On Site Team Members, local suppliers and guides - you will be part of a very big picture.
Full European Passport (UK/EU)
Category D (PCV) coach licence for Europe
Driver CPC Qualification
You would also need to:
Have good references and driving record
Possess excellent people skills
Have a good level of English (written/verbal)
Work well as part of a team
Have a genuine desire to succeed.
Need to get a coach licence? Still apply as we can offer assistance to the right candidate.
How do I apply?
You can register your interest for 2020, by clicking the Apply Now' button.
You will need to sign into The Travel Corporation website and authenticate your email address to do so. You will need to have the following on hand to complete your application:
A scanned copy / photo of your passport
A scanned copy / photo of your Driving Licence (and associated documents)
Your CV
What happens next?
Applications will be reviewed, and shortisted.
Once we have reviewed your application you will hear from us via email - all correspondence will be via email. If we think that you may be suitable for a position we will invite you to an information session, followed by an individual interview the same day.
Interviews are held in many cities, these include:
London
Porto/Lisbon
Bucharest
Warsaw
Edinburgh
If applying in Australia, we can arrange interviews in Sydney and Perth. These will take place in October. New Zealand interviews are in Auckland, date to be confirmed.
If applying in AUS/NZ without a European coach licence, the cut off date for applying is September 30th.
Following a successful individual interview you can be offered a position on one of our 2020 European Training Trips. Training for next summer begins in March 2020 and involves joining one of our comprehensive Training Trips in Europe. You will visit all of our major destinations throughout Europe and along the way learn the skills of Trip Driving. Our Training Trips are renowned for being intense and very challenging - you will not just be learning about driving in and around Europe but also developing your teamwork and customer service skills.
When you work with Contiki you are joining a Global Brand; your opportunities to further your expertise stretch from Russia and Scandinavia to Australia and New Zealand. Given the reputation of our training programme, you will always go far in the fields of travel, tourism and beyond.
When do applications close?
Once all positions are filled, simple as that.
Is there anything else I should know?
Yes - you have to put in an application to give yourself the opportunity! Apply now ….we look forward to hearing from you soon!
Still not sure?
If you require further information then it is best to email us: europedriverjobs@contiki.com.