Trip Manager - Europe, Italy and Greece 2021
149455
Contiki
London
,
England
Apply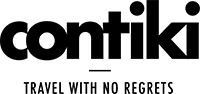 Contiki is the legendary worldwide leader in vacations for 18 - 35 year olds. For almost 60 years we've been taking like-minded travellers around the world offering unforgettable experiences and memories in over 40 countries across five continents.
Have a passion for travel? Like to work with cool and interesting people? Check out the list of positions available with Contiki.
Trip Manager - Europe, Italy or Greece 2021 - REGISTER YOUR INTEREST
The role of Trip Manager for Contiki is a demanding yet fulfilling one. Our Trip Managers are responsible for the day to day running of our European trips - getting our travellers from city to city, pointing out the best sights and sounds of Europe and making sure everyone has a great time along the way. We look for people with personality and passion, who are fun, friendly, and approachable and most of all who enjoy looking after other people.
Why work for Contiki?
Contiki is the world's leading trip operator for 18-35's. When working for us you're undertaking not only a job but a lifestyle. A life that involves travelling to some of the most exotic destinations in the world with some of the most amazing people you'll ever meet.
As a member of our road crew, you will be the face of Contiki - dealing with our passengers each day and ensuring that they have the holiday of a lifetime! We have high expectations of our road crew - only the best will do. We've been at the top of our game for the past 58 years and that's where we intend to stay!
To be a part of our team you'll need to:
Be passionate about travel and Europe - you must be willing to learn and have the desire to keep on learning.
Be enthusiastic and motivated - we expect you to work hard for our company and for our travellers.
Have great time management skills.
Be responsible and professional at all times.
Have the ability to deal with all types of people - our travellers come from all around the globe; they speak many languages and have many different expectations.
Enjoy a challenge - our training trip and the job itself will constantly present you with many different and difficult situations.
Be positive and have the ability to deal with all situations in a calm and mature manner.
Be a problem solver - you will have to assist clients with lost passports, when they have injuries or need to visit a hospital, conflict of personalities etc.
Work well as part of a team - when you are on tour you will be working with your Trip Driver, On Site Team Members, local suppliers and guides - you will be part of a very big picture.
What are the requirements?
You must be able to work in Europe. This means being the holder of one of the following:
European or UK Passport
"Right of Abode" for the United Kingdom
"Residency" for the United Kingdom
Valid work visa for the UK.
If you do not currently have any of the above but you are eligible, you may still apply for the position of Trip Manager. Please note we cannot sponsor people for this position. You must have a valid work visa before commencing training. Please check the UK Home Office website for details if you are unsure before applying.
Applicants from USA please note that it can be very difficult for you to obtain a UK working visa and we cannot offer you a position on the training trip until after you have a visa - we do not sponsor these positions. Currently, we only have Trip Managers from USA who hold a European or UK passport.
Although not required, the following will be of benefit to you in your application for this position:
Experience working with and leading groups.
Confidence when speaking in front of a group.
Previous travel in Europe.
Having previously travelled with Contiki or participated in a group trip of some description.
How do I apply?
Applications for the 2020 season have now closed for European Multi-Regional Positions. We will be opening applications in August 2020 for our 2021 season with a view to hold interviews in Australia in October/November 2020 and in London in November/December 2020. You may register your interest now and we will let you know when applications open.
Still not sure?
If you require further information about working with Contiki in European, email us: jobs@contiki.com