Trip Manager - Europe, Italy or Greece 2022
154229
Contiki
London
,
England
Apply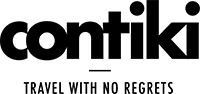 Contiki is the legendary worldwide leader in vacations for 18 - 35 year olds. For over 50 years we've been taking like-minded travellers around the world offering unforgettable experiences and memories in over 50 countries across six continents.
Have a passion for travel? Like to work with cool and interesting people? Check out the list of positions available with Contiki.
Way back in '62 one guy had a dream: to show young travellers the world and change their lives in doing so. 56 years later and we've perfected the secret formula. One of the most important things we've learnt along the way is to do things with passion or not at all. Most companies provide good service. At Contiki, that's never been enough for us. Instead, we're about going above and beyond, making every second count, changing lives and altering the perception of the world. That's what we live for and that's what keeps us up at night.
Are you ready to become part of the story?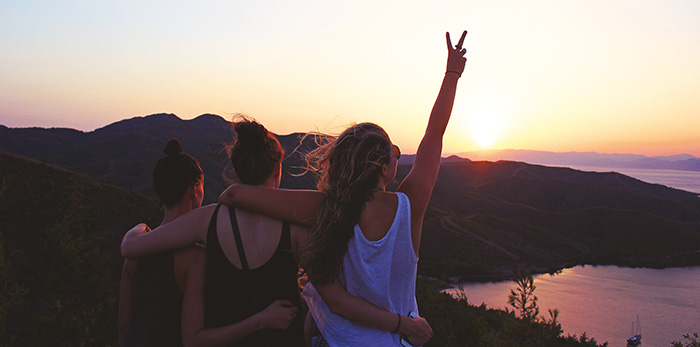 Trip Manager - Europe, Italy or Greece 2020
The opportunity:
The role of Trip Manager for Contiki is a demanding yet fulfilling one. Our Trip Managers are responsible for the day to day running of our European trips - getting our travellers from city to city, pointing out the best sights, sounds and tastes of Europe and making sure everyone has a great time along the way. We look for people with personality and passion, who are fun, friendly and approachable; but most of all, who enjoy looking after other people.
Why work for Contiki?
Contiki is the world's leading tour operator for 18-35's. When working for us you're undertaking not only a job but a lifestyle. A life that involves travelling to some of the most exotic destinations in the world with some of the most amazing people you'll ever meet.
As a member of our road crew, you will be the face of Contiki - dealing with our travellers each day and ensuring that they have the holiday of a lifetime! We have high expectations of our road crew - only the best will do. We've been at the top of our game for over 56 years and that's where we intend to stay!
To be a part of our team you'll need to:
Be passionate about travel and Europe - you must be willing to learn and have the desire to keep on learning.
Be enthusiastic and motivated - we expect you to work hard for our company and for our travellers.
Have great time management skills.
Be responsible and professional at all times.
Have the ability to deal with all types of people - our travellers come from all around the globe; they speak many languages and have many difference expectations.
Enjoy a challenge - our training trip and the job itself will constantly present you with many different and difficult situations.
Be positive and have the ability to deal with all situations in a calm and mature manner.
Be a problem solver - you will have to assist travellers with lost passports, when they have injuries or need to visit a hospital, conflict of personalities, etc.
Work will as part of a team - when you are on your trip you will be working with your Trip Driver, On Road Cook, On Site Team Members, local suppliers and local guides - you will be a part of a very big picture.
What are the requirements?
You must be able to work in Europe. This means being the holder of one of the following:
UK Passport
European Passport
Residency Card for the United Kingdom
Valid Work Visa for the United Kingdom
Note: Tier 5 Youth Mobility Visa must have the full two year validity from February 2020
You are not required to currently hold one of the above passports or visas to apply but you must be eligible to obtain one should you be offered a position on one of our training trips. Please note we cannot sponsor people for this position. You must have a valid work visa before commencing training. Please check the UK Home Office website for details if you are unsure before applying. Applicants from USA please note that it can be very difficult for you to obtain a UK working visa and we cannot offer you a position on the training trip until after you have a visa.
NB: As "Brexit" is still in the negotiation stage, the requirements for this entry-level position have not changed for this year.
Although not required, the following will be of benefit to you in your application for this position:
Experience with and passion for working and leading groups.
Confidence when speaking in front of a group.
Previous travel in Europe.
Having previously travelled with Contiki or participated in a group tour of some description.
How do I apply?
Once applications open in August 2019 you can apply for the European Trip Mnager position 2020. Click on the "Apply Now" button to access the Trip Manager Application form. You will need to sign into The Travel Corporation (TTC) website and authenticate your email address to do so. You will need to have the following on hand to complete your application:
A scanned copy of you passport and work visa (if relevant)
Your CV
Please do not email us these documents as they must be uploaded to your application only.
What if I want to apply for Trip Manager Europe and Greece or Italy?
No problem! Just select the positions you are interested in on the application form. We can interview you for all Trip Manager positions at the same time.
NB: If you are applying for On Site Team Member or Driver positions, these interviews will be held separately.
What happens next?
Applications are currently closed however you can register your interest. By registering your interest you will receive an email on the day that applications open so you are the first to know. Applications will open in mid-August 2019.
Once we have reviewed your application you will hear from us via email. We will be using a video interviewing platform as a part of our recruitment process. If we think that you may be suitable for a position, we will invite you to partake in a video interview. This technology will allow us to connect with you quickly and conduct out initial assessment. Video interviews also give us the opportunity to learn more about your personality and your work experience.
The next stage will be an invitation to participate in one of our group interviews (in either Sydney or London). For this interview you will be asked to prepare a short talk on a subject concerning Europe - we will choose a topic for you to prepare ahead of time with specific guidelines. If successful at this stage we will invite you to an individual interview; this individual interview will typically be held on the following day.
Interviews will be held in the following cities for you to choose from:
Sydney, Australia: mid-late October 2019
Perth, Australia: late October 2019
London, United Kingdom: November 2019
Following a successful individual interview you will be offered a position on one of our 2020 European Training Trips. To secure your place on a training trip you will be required to pay a bond of €300.00. This amount is fully refundable upon the successful completion of your first Contiki trip. Refunds will not be given to those who change their mind about attending, who do not successfully complete the training trip or do not subsequently work as a Trip Manager post training.
On receipt of your bond we will send you your pre-training trip assignment to be completed and submitted by a specified date. This assignment will help you begin learning about Europe's history, geography, politics and current events as well as the Contiki product. All of these aspects of knowledge are vital for becoming a successful Trip Manager.
Training begins in March 2020 and involves 10 weeks travelling in Europe. You will visit all of our major destinations throughout Europe and along the way learn the skills of Trip Managing. Our training trips are renowned for being intense and very challenging so the more advance preparation you undertake the better off you will be. An offer of contract work will not be made until you have successfully completed the full training trip.
When you work for Contiki you are joining a global brand; your opportunities to further your expertise stretch from Russia and Scandinavia to Australia, Asia and New Zealand. Given the reputation of our training program, you will always go far in the fields of travel, tourism and beyond.
Can you do your interview by Skype or telephone?
Whilst we will be using video interview technology at the beginning of this process we do not offer interviews by telephone or Skype as we cannot assess all of our key criteria for the Trip Manager position in this way. Interpersonal skills are important and we can't figure this out without conducting face-to-face interviews. If you wish to apply for the position you must be available to interview in person in Sydney, Perth or London.
Is there any compensation for travel?
We do appreciate that many of our applicants travel from near and far for these interviews but we do not offer compensation for this travel - those of you who are successful will have the job of a lifetime!
When do applications open?
Applications will open in mid-August 2019. You can register your interest below so you receive an email notifying you on the day that applications open so that you are one of the first to know.
Is there anything else I should know?
Yes - you have to put in an application to give yourself the opportunity! Register your interest now so that you are the first to know when applications open!
Still not sure?
If you require further information email us: jobs@contiki.com