Digital PR & Communications Manager
151214
Contiki
London
,
England
Apply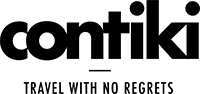 Contiki is the legendary worldwide leader in vacations for 18 - 35 year olds. For over 50 years we've been taking like-minded travellers around the world offering unforgettable experiences and memories in over 50 countries across six continents.
Have a passion for travel? Like to work with cool and interesting people? Check out the list of positions available with Contiki.
Digital PR & Communications Manager
About Contiki:
Contiki is the world leader in youth travel experiences for 18-35s. We're a brand who put discovery, epic moments and making every second count at the heart of everything we do. For over 50 years we've been showing young travellers the world, offering unforgettable experiences in over 50 countries across 6 continents. We're young, we're wild and we're free; we know that you only get one life, one shot, so make it count. #NOREGRETS
Have a passion for travel? Like to work with cool and interesting people? Check us out at https://www.contiki.com/uk/en, or get social with us at http://facebook.com/contiki, http://twitter.com/contiki & https://www.instagram.com/contiki/
Reporting to the PR & Communications Director
Introduction
Leading privately owned and family run travel company The Travel Corporation (TTC) is seeking a creative and digitally savvy consumer Digital PR & Communications Manager to support its brands, in particular youth travel expert Contiki. Reporting in to the TTC PR & Communications Director and Contiki's UK and global marketing leads, you will be responsible for helping grow awareness, engagement and conversations around Contiki in the UK.
The role will involve both global to regional objectives, ensuring they are implemented through a comprehensive regional PR strategy.
Key responsibilities will include developing an always on outreach plan and strategy with relevant youth publishers, digital sites, social media channels and podcasts to secure online multi-channel consumer coverage that communicates Contiki's immersive travel experiences, leadership position and brand values to a millennial and Gen Z audience. They will also include building PR tool kits and PR stories, strategies, project planning and execution, high level reporting, sharing insight and focusing on innovation within the PR channel.
Working alongside our in-house content, video and marketing teams, you will be responsible for creating and pitching campaign stories and slicing and dicing content and activities to drive coverage.
If you're passionate about unearthing unique hooks and angles, thinking outside the box and using creativity to pitch stories that journalists / social media managers and publishers want to cover we want to hear from you.
You must have / be:
Experience in a PR role
Solid PR skills - pitching to journalists, social media managers, publishers and producers, writing releases, project management, juggling multiple brands and projects - experience gained in a similar brand facing or agency role
Proven media relations experience and strong digital media contacts relevant to a youth audience
Travel brand experience is useful, but consumer lifestyle media experience in the youth space is preferred
An eye for a good story, and know how to create an idea with shareability and authenticity
The ability to identify reactive and tactical PR opportunities that fit Contiki's brand purpose and generate significant media and social conversations
A digital-first approach to coverage opportunities, understand what assets are required to amplify coverage, have experience working with influencers and know the importance of SEO and link building.
Razor sharp pitching and writing skills, both for social media, and digital outlets
Able to work using own initiative and as part of a team
A confident communicator
You will:
Be a creative individual oozing with great ideas to engage an 18 to 35-year-old audience
Work alongside the Contiki and TTC marketing, SEO, social, video and content teams, in order to pitch stories to land coverage for campaigns and brand product stories.
Develop and implement the UK PR strategy, that leverages upon the global objectives.
Take ownership of content and PR campaigns from conception to outreach and reporting, to secure coverage in key media and brand exposure, including digital PR and improving Contiki's backlink profile.
Be familiar with PR tools and external resources such as Gorkana, Google Analytics, TravMedia, Planoly, Roxhill
Develop and execute a content and engagement plan for the UK social media feeds on behalf of TTC (not the individual brands) in particular the @travelttcuk Instagram feed
Develop and maintain relationships with consumer journalists, influencers and content creators on behalf of Contiki / TTC
Work alongside partners to explore opportunities and deliver ideas which promote Contiki and reach a target audience
Draft press materials, quotes and written pitches to media
Attend and represent the company at company-organised or third party networking events
Collate, analyse and report back monthly and quarterly media coverage. Highlighting key stories and wins that aid improvements in brand equity and awareness.
Monitor social, online and traditional media for trends and the identification of opportunities
What's in it for me?
The opportunity to work for a large and highly successful global business who's product genuinely changes people's lives (check out www.contiki.com/reviews to see what our travellers are saying)
The change to work with a variety of talented teams across the business to deliver a world-class l customer experience
A competitive salary and range of company benefits
Important Note: Applicants must be legally entitled to accept and perform work within the UK and European Union.